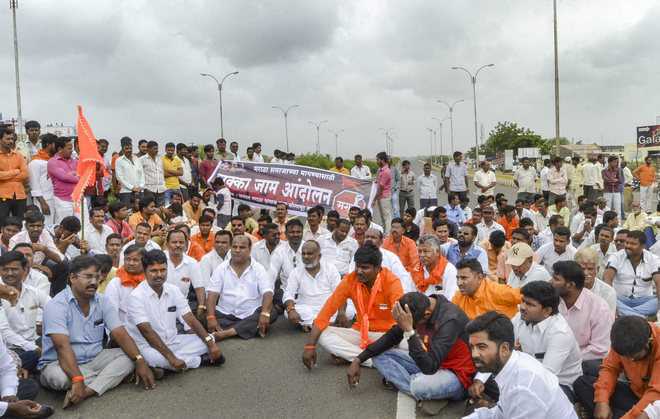 Photo courtesy: Tribune
Supremo of all the different Maratha groups,MKM has announced to organised campaigns against Maharashtra BJP and Shiv Sena as they were not been able to withdraw the criminal cases against the 13000 youths who were protesting against the enacting of reservation.
Maratha leaders matter of concern arises even if 16 percent of the reservation is enacted by the Chief Minister of Maharashtra "Devendra Fadnavis" on the reservations on educational institutions and government jobs has annoyed the Maratha youth that may be taken to the court due to the filed cases on the protesters after the completion of elections.
The present situation of BJP and Shiv Sena is widely in problem due to the reservation but BJP has been able to lure the top leaders to contest for the elections.
Recommended for you