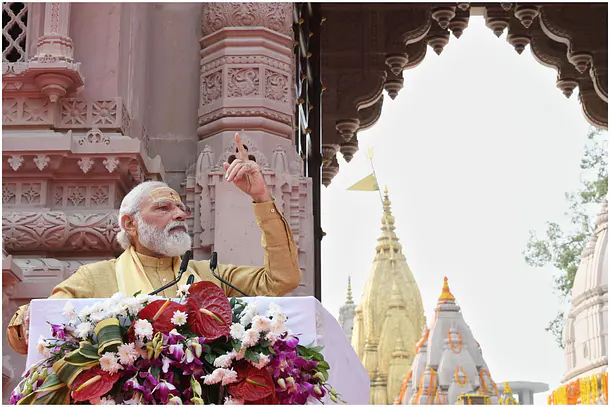 Photo courtesy: Swarajyamag
This year's Deepavali witnessed a celebration at Ayodhya like never before, with the Prime Minister of the world's largest democracy participating in the aarti on Sarayu river. A few weeks back, PM Modi had inaugurated the re-developed Mahakaleswara temple complex in Ujjain.
Earlier he had presided over the transformation of Kashi dham from a medieval neighbourhood with its dirty and narrow lanes to an ideal temple town with amenities and conveniences that is already the envy of any planned city.
Read more at: https://swarajyamag.com/culture/making-sense-of-modis-temple-investment-cities-of-gods-and-a-new-idea-of-urban-aesthetics
Recommended for you