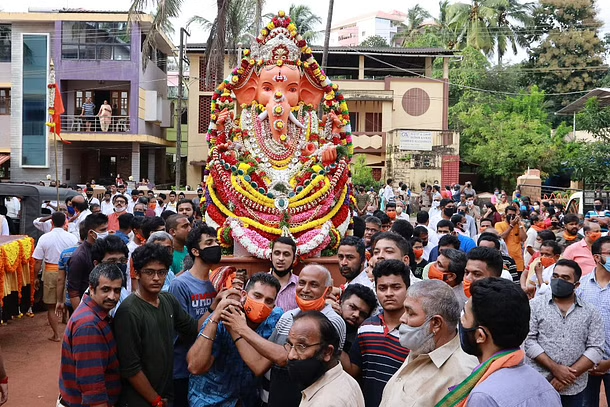 Photo courtesy: Swarajyamag
It was this time of the year. The year was 1975. Emergency had been declared across the country.
The premises of Sanghaniketan in Mangaluru's Pratapnagar which was the centre of the RSS activities in the city, which would host the 'Ganeshotsav', was suddenly kept under strict surveillance.
No festivities were to be held. The entire premise was locked and guarded heavily by cops.
Read more at: https://swarajyamag.com/culture/mangaluru-how-this-sangha-ganapati-of-the-rss-became-a-sarvajanik-ganapati
Recommended for you