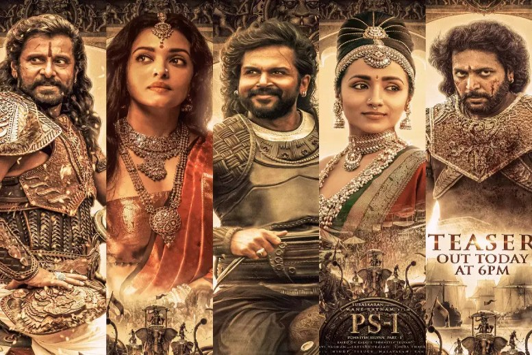 Photo courtesy: Hindu Post
Director Mani Ratnam's new venture Ponniyin Selvan has come under fire for distortion and misrepresentation of Hindu identity. The much awaited movie's teaser was released recently which revealed that the director has depicted Cholas who were staunch Shaivites without even a prominent Tripundra, the first and foremost identity of Shaivites.
Ponniyin Selvan, a historical fiction written by Kalki Krishnamurthy in Tamil, based on the Chola dynasty, especially the great king Raja Raja Chola I is a much appreciated work. Many have wanted and tried to make it into a film and either gave up or failed. Now Mani Ratnam has taken it upon himself to show it on the big screen and as feared by many, the teaser shows that he has distorted the Hindu identity and cultural aspects of the Chola dynasty and other historical characters of the time period.
Read more at: https://hindupost.in/news/mani-ratnam-distorts-ponniyin-selvan-yet-liberals-are-upset-it-glorifies-cholas/
Recommended for you