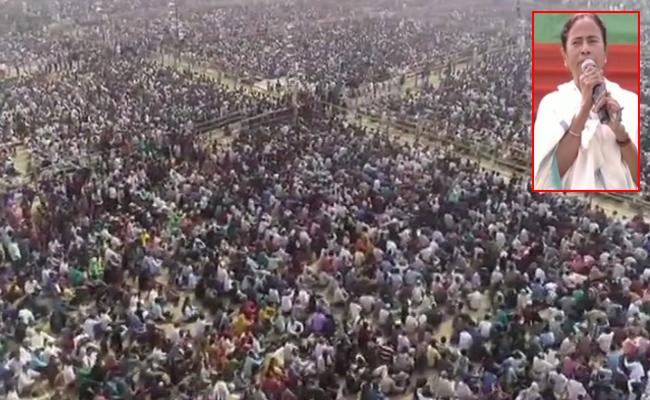 Photo courtesy: Sakshi
In order to fight against BJP in the upcoming assembly polls, the ruling party TMC leader Mamata Banerjee finds the "Mega Rally" in West Bengal to be a sword to defeat the BJP to is trying to enter West Bengal in the upcoming polls 2019.
According to the sources, about 20 opposition parties will unite in the Mega rally to oppose the misruling procedure of the BJP parties. NRC to operate in West Bengal has hit the parties as they and the state people do not want to exercise NRC.
Source:India Today
Recommended for you