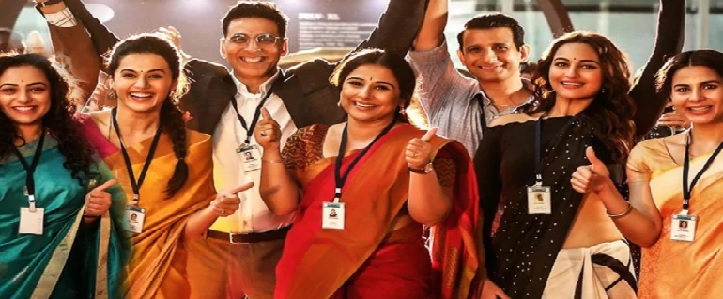 Photo courtesy: India Today
The story is about the first visit to the Mars, Mangalyaan that was launched in 2013. In the movie Mission Mangal Akshay Kumar plays the role of Rakesh Dhawan, a scientists who is funny but intelligent enough to provide reasons or his points to be true. He cracks bad jokes.
Villain Dilip Tahil hand over a team of inexperienced scientist from which the success story of the Mission Mangal Begins. A must watch movie that everyone should watch for its unique story and execution of the team work to Mangalyaan.
Source:India Today
Recommended for you