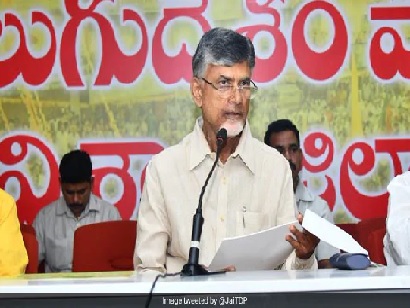 Photo courtesy: NDTV
MLA of Telugu Desam Party, Gannavaram Vallabhaneni Vamsi has give his resignation to escape from the harassment of the present ruling government of YSRCP.
Standing against the harassment of the party, the chief of Telugu Desam Party Chandrababu Naidu said that quitting politics cannot be an option.  In the letter it is mentioned that the local in-charge of local YSRCP with some government officials was harassing to the party cadre.
Source:First Post
Recommended for you