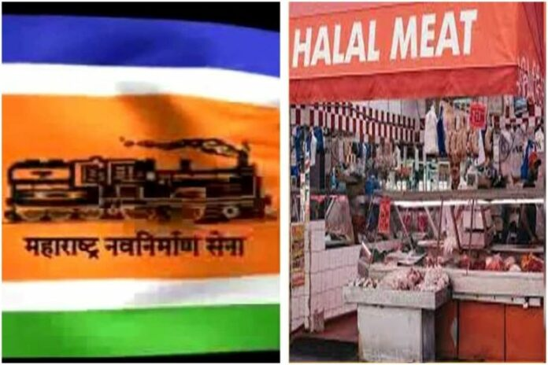 Photo courtesy: Hindu Post
Raj Thackeray-led MNS (Maharashtra Navnirman Sena) has launched a "Say No to Halal" campaign. The party highlighted that the halal industry is the largest terror funding mechanism. It also says Hindus have lost their revenue and livelihood to the Islamic industry.
"The importance of halal meat has risen so much that the jhatka meat business has suffered heavily. This mechanism is also targeting vegetarian foods and non-meat-consuming people", notes a party release. Maharashtra Navnirman Vyapari Sena President Yashwant Killedar has written an open letter asking people not to consume halal meat.
Read more: https://hindupost.in/politics/mns-campaigns-against-halal/
Recommended for you