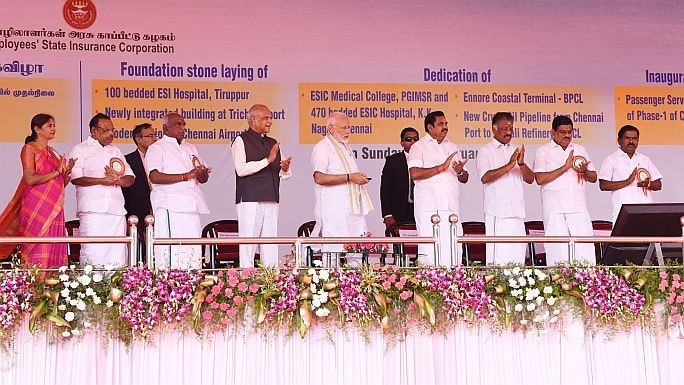 Photo courtesy: Narendra
Narendra Modi has visited to Tiruppur Tamil Nadu on Sunday for inaugurating Welfare projects. Apart from the inauguration, PM Modi  slammed the previous Congress leaders, P Chidambaram he called as "Mr recounting Minister" as a person who thinks that he only have brain.
PM Modi Questioned to the public in Tiruppur Tamil Nadu about the Health sector and the political state also expressed his thoughts against the Tamil Nadu CM K Kamaraj.
Source:India Today
Recommended for you