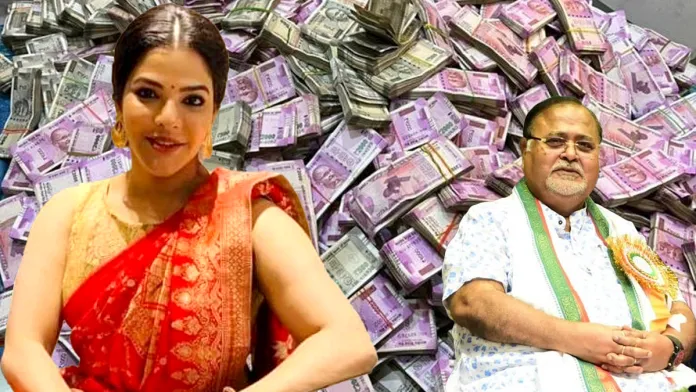 Photo courtesy: OpIndia
Days after recovering cash worth more than Rs 21 crore from a flat of Bengali actor Arpita Mukherjee, 'close aide' of West Bengal minister Partha Chatterjee, the Enforcement Directorate has recovered more cash from a flat belonging to her.
According to reports, the ED today raided two flats in an apartment in Belgharia in Kolkata, which belongs to Arpita Mukherjee. The probe agency has again found huge quantity of banknotes in one of the flats. However, the cash is yet to be counted, and therefore the amount of the recovered money is not known yet.
Read more at: https://www.opindia.com/2022/07/ed-finds-more-cash-at-another-flat-of-arpita-mukherjee-in-kolkata/
Recommended for you