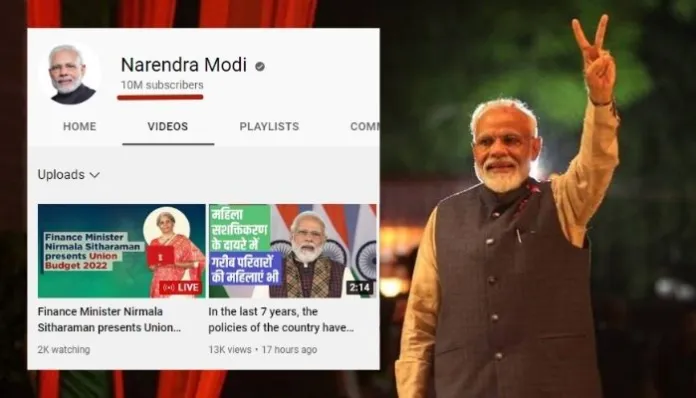 Photo courtesy: Opindia
Indian Prime Minister Narendra Modi's YouTube channel has now more than 10 million (1 crore) subscribers. As an active global leader who often uses social media platforms to express himself, this comes as yet another record-breaking achievement considering his massive following on other platforms like Facebook and Twitter as well. With this feat, Modi has become the most popular global leader to be subscribed on YouTube.
.
Read more at: https://www.opindia.com/2022/02/narendra-modi-youtube-channel-crosses-1-crore/
.
Recommended for you