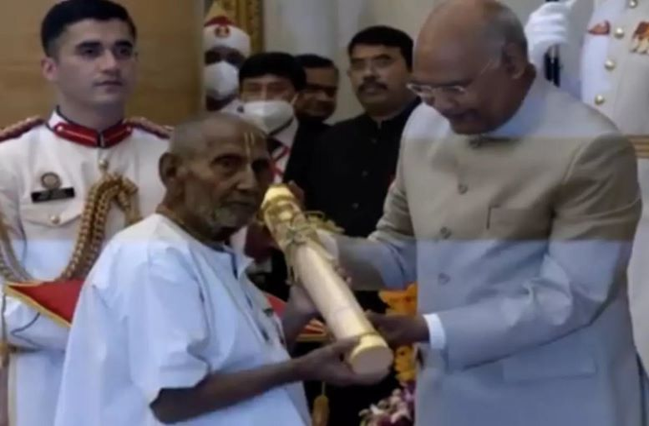 Photo courtesy: Hindupost
The video of 125-year-old Swami Sivananda receiving Padma Shri from President Ramnath Kovind has been doing the rounds of social media and it is possibly one of the most heart-warming videos one has seen in recent years. It is certainly an emotional moment to see the dhoti-clad centenarian walking up to receive the Padma but it was even more emotional to see him doing namaskars as both PM Modi and President Kovind returned the gesture as those present greeted Swami Sivananda with applause. Swami Sivananda has been a resident of Varanasi's (UP) Bhelupur since 1979. He had earlier appealed to the citizens to get vaccinated.
.
Read more at: https://hindupost.in/society-culture/125-yrs-swami-sivananda-gets-padma/
.
Recommended for you