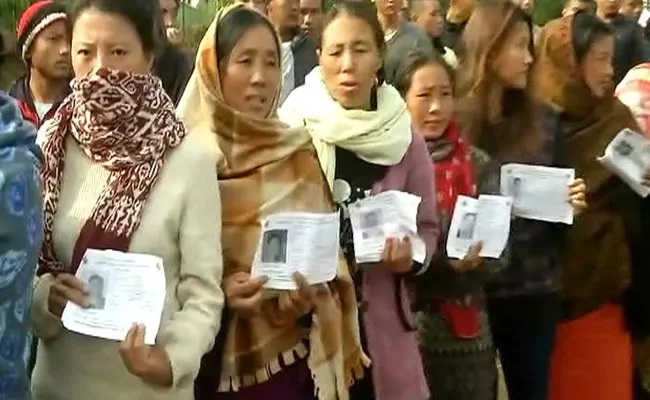 Photo courtesy: NDTV
Nagaland Northeast, successfully voting ended with the turnaround of 78 percent of voters though Abhijit Sinha the Chief Electoral Officer expects increase in the number of voters.
No reports of violence anywhere in the state accept disturbances in EVM machines in few polling booths that was replaced easily. Total voters in Nagaland are 12,13,777 on Lok Sabha Polls 2019, the political parties contesting in the state are Nationalist Democratic Progressive, National People's Party, Bharatiya Janata Dal, People's Democratic Alliance and Naga People's Front.
Source: NDTV
Recommended for you