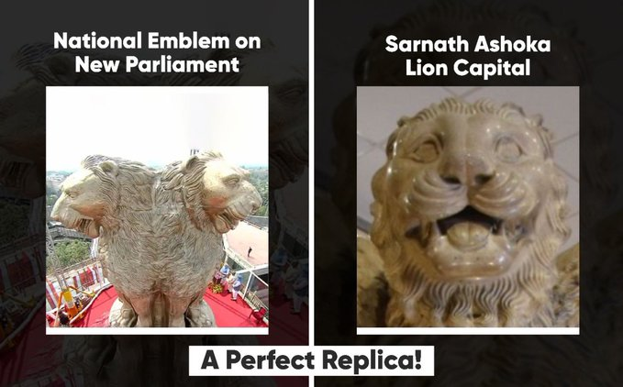 Photo courtesy: BBC
The Indian government has defended the look of the national emblem on top of the new parliament building amid criticism over its appearance. The new statue, adapted from an ancient Indian sculpture, was unveiled by Prime Minister Narendra Modi on Monday. The 6.5m (21ft 3in)-tall cast shows four Asiatic lions mounted back-to-back on a circular disc.
Critics say the new lions look "ferocious" and stray from their original depiction.
Opposition leaders have also criticised the government, saying that the new avatar of the emblem – adapted from the Lion Capital of Ashoka, a sculpture that was atop one of the several pillars erected by Emperor Ashoka during his reign in 250BC – was a "brazen insult to India's national symbol".
Read more at: https://www.bbc.com/news/world-asia-india-62131457
Recommended for you