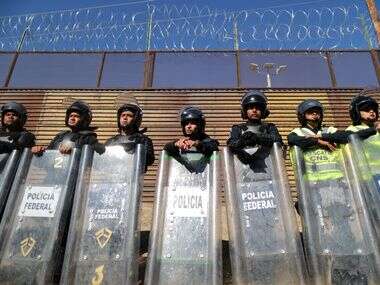 Photo courtesy: First post
On Wednesday the department of the national migration institute said that Mexico has deported 300 Indians back to India. Indian Migrants about 310 men and one women was illegally staying in Mexico who were sent back through a chartered flight that under the vigilance of the federal Immigration agents and National guards of Mexico.
The Indian migrants were illegally staying in eight different states and were trying to move to the US border.
Source:First Post
Recommended for you