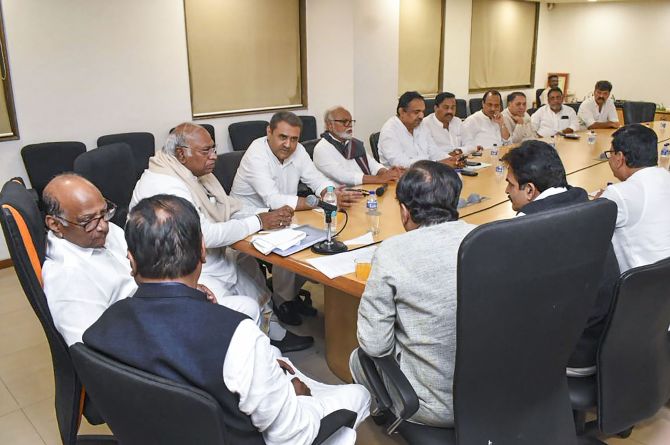 Photo courtesy: Rediffmail
10 members will be selected to start discussing about the Common Minimum Programme. The NCP-congress meeting held in Mumbai on 12th November in which the NCP has declared their five members but the Congress is yet to declare their member in the CMP.
The NCP-Congress Meeting in CMP the parties will discuss about Dalits, Adivasis, minorities and migrants. The main focus will be 'Kisan-Naujawaan', the young farmers said Nawab Malik, president of Mumbai Unit NCP.
Source: Rediffmail
Recommended for you