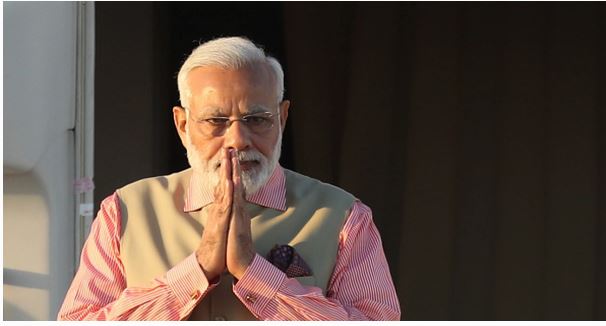 Photo courtesy: opinion
Citizens are starting to view Election Commissions to be more and more anti-Modi. Now nearly 100 eminent former civil servants have complained to the President of India that EC actions seem to be strongly biased against PM Modi, NDA and BJP, and appear to be influenced by a group of former civil servants who hold strong anti-Modi bias and in the past even questioned the integrity and neutrality of the EC. HOPE THE EC CORRECTS THIS URGENTLY. Here are just a few examples:
1)   Banned the Vivek Oberoi staring biopic of PM Modi even without watching it, the reasons to give all the candidates a "level playing field" ???
2)   Banned the web series based on the life of PM Modi. 5 episodes had been release before the announcement of elections.
3)   Maharashtra EC asked producers of popular TV channels to remove content that praises government schemes like Pradhan Mantri Ujjwala Yojana, Swacch Bharat Abhiyan and Pradhan Mantri Mudra Yojana, which have been around for years.
4)   A private who printed "NO GIFTS, PLEASE VOTE FOR PM MODI" on his wedding card got a notice from EC.
5)   EC sent notice to JNU students who wanted to do a book launch #ModiAgain.
THIS FEELS LIKE CENSORSHIP AND TOTAL VIOLATION OF A CITIZEN, A DIRECTOR, OR AN ARTIST'S FUNDAMENTAL RIGHTS. If this is so, then even any criticsm of the ruling party should be banned, and no person can talk about politics. HOPE THIS IS FIXED IMMEDIATELY AND EVERYONE'S CONSTITUTION RIGHTS ARE RESTORED…
Source: opinion
Recommended for you