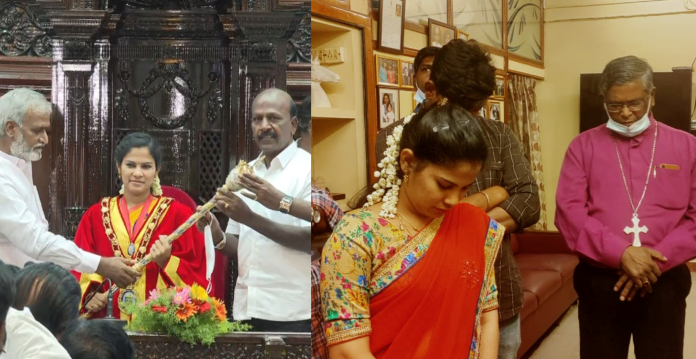 Photo courtesy: Opindia
R Priya, after being elected as the mayor of the Chennai Corporation, met with controversial Bishop Ezra Sargunam immediately after becoming the mayor. On Friday, Priya was chosen unopposed to the position of Chennai Mayor in an indirect election. Priya, 28, was nominated as the DMK's Mayor contestant for the Chennai Corporation on Thursday, March 3.
.
Read more at: https://www.opindia.com/2022/03/newly-elected-chennai-mayor-meets-hinduphobic-bishop-ezra-sargunam/
.
Recommended for you