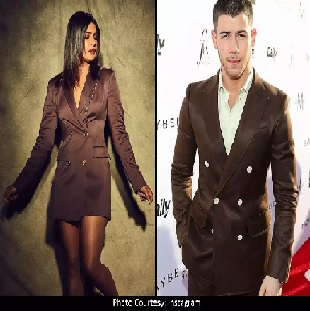 Photo courtesy: India Times
Both of them Nick Jonas and Priyanka Chopra has proven to be one of the most popular star couples who have seen twinning and experimenting their wardrobes. Both are famous in the fashion world but in few of the attires of Priyanka Chopra it is observed that it was inspired from her husband's wardrobe.
It can be a orange color suit that has been twinned by the couple or a classic suit that has given Priyanka Chopra and Nick Jonas an amazing appearance.
Source:India Times
Recommended for you