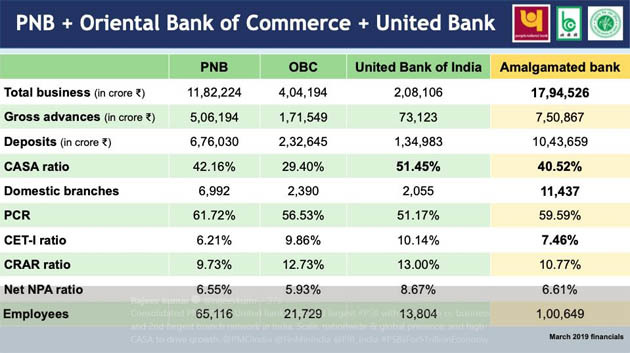 Photo courtesy: Hindustan times
The Finance minister of India has announced the merging of 10 state banks into 4 banks. The largest of the four is the Punjab National bank with the Oriental Bank of Commerce and United Bank. The business of 17.5 lakh crores will be produced by the Second largest bank of India.
Canara and Sydicate Bank will be combined, producing business of 15.20 lakh crores with being the 4th largest Public sector bank. 5th largest public bank sector will be the Union bank of India and Corproration bank as announce by the finance Minister of India Nirmala Sitharaman.
Source: Hindustan times
Recommended for you