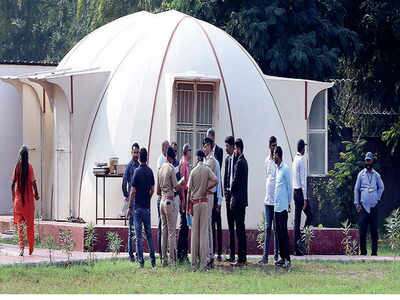 Photo courtesy: Ahmedabad mirror
Two women, disciples of Swamy Nithyananda were arrested by the Gujarat police for filed allegation of kidnapping and misbehaving with the children at the Ahmedabad Ashram.
Ashram is the place where poor and parent-less children are looked after and very often incidences of child trafficking and women trafficking arise from such place like the Ahmedabad Ashram. So, it becomes necessary for the Government to take special initiative to look into proper grooming and education of the poor and helpless kids.
Source: Hindu
Recommended for you