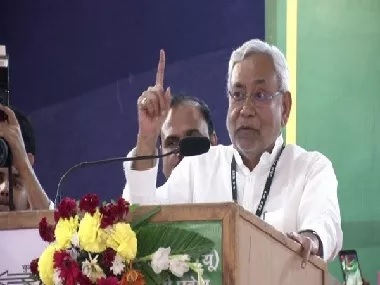 Photo courtesy: First post
Addressing to the Delhi crowd on Wednesday Nitish Kumar the Bihar CM has mentioned that his party Janata Dal will be contesting for the Assembly elections in the upcoming year. He also said that Bihar has always wanted a special status but the PM has rejected the proposal.
Nitish Kumar  Bihar CM also spoke about Kejriwal who has commented about the people of Bihar who travel for Rs 500 and have free treatment from the Delhi Hospitals. Bihar CM said that Delhi is for everyone and should be raising such comments on Bihar.
Source:First Post
Recommended for you