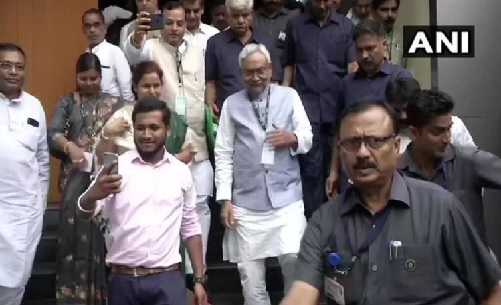 Photo courtesy: Amarajula
Once again the president of Janata Dal is Nitish Kumar, he was announced as the president at the Mavalankar hall, the meeting was arranged by the Janata Dal party at New Delhi.
Last time he was elected as the National president in 2016 after Sharad Yadav has resigned from the position. This term will be continued till 2022, the Bihar elections will be held in 2020. Nitish Kumar's party are looking forward to contest from Delhi in the next Assembly polls.
Source: Amarajula
Recommended for you