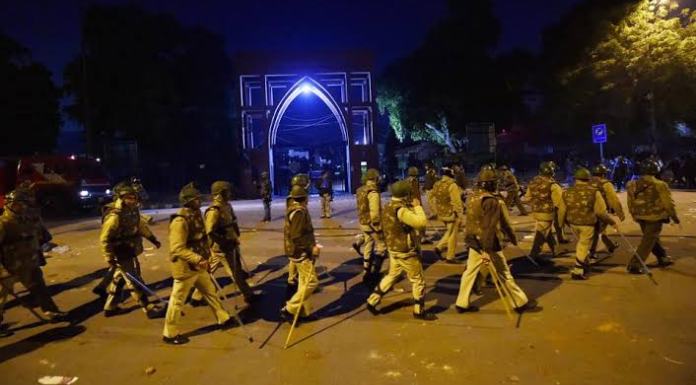 Photo courtesy: Aljazeera.com
Despite Jamia Millia Islamia students and others locals who joined to make the protests extremely violent – they were throwing stones, bolltes, tube lights and Molotov cocktails at Delhi Police, Delhi Police's Joint commissioner was seen and recorded appealing to those very same Jamia students ==> "BACHCHON AND BETA" – don't be blinded by hatred … Despite being attacked and taking huge injuries, Delhi Police was concerned about the the safety and security of the students.
DELHI POLICE WERE AND ARE THE HEROES.
SORRY BUT STUDENTS WHO ARE REALLY ADULTS AND ANYONE OF THE VIOLENT PROTESTERS DON'T DESERVE SUCH SOFT TREATMENT. THE LAW HAS TO BE FIRMLY ENFORCED AND THE GUILT TO BE PUNISHED TO THE FULLEST EXTENT. THAT WOULD BE THE BEST EXAMPLE WE CAN SET FOR SOCIETY.
Source: Opindia
Recommended for you