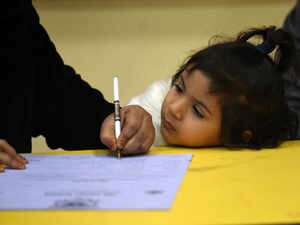 Photo courtesy: ET
The National Council of Educational Research and Training stated that the preschool kids should not have any written and oral tests as it stands harmful and unnecessary. A kid at preschool cannot be labeled by pass or fail.
Kids mind's are not developed enough to understand the importance of tests and pressuring preschool kids can be harmful, it may put them to unwanted mental pressure at the immediate beginning of their development skills.
NCERT stated that "Each child's progress needs to be assessed on a continuous basis using different tools and techniques such as anecdotal records, checklists, portfolios and interactions with other children.
Source: ET
Recommended for you