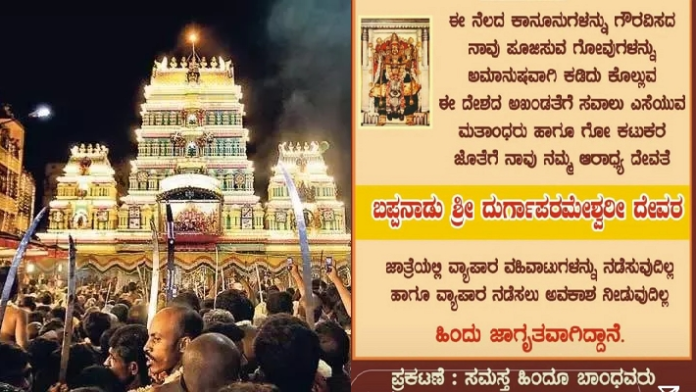 Photo courtesy: Opindia
After multiple temple committees in Karnataka announced that they will not lease shops in their temple premises to non-Hindus, the Karnataka government has clarified that the move is legal as the law regarding Hindu temples makes the same provision. The govt informed the Karnataka assembly today that according to the rules under the Hindu Religious Institutions and Charitable Endowments Act 2002, non-Hindus cannot do business in and around the premises of the Hindu religious institutions.
.
Read more at: https://www.opindia.com/2022/03/non-hindus-cant-do-business-in-hindu-temples-as-per-law-karnataka-govt/
.
Recommended for you