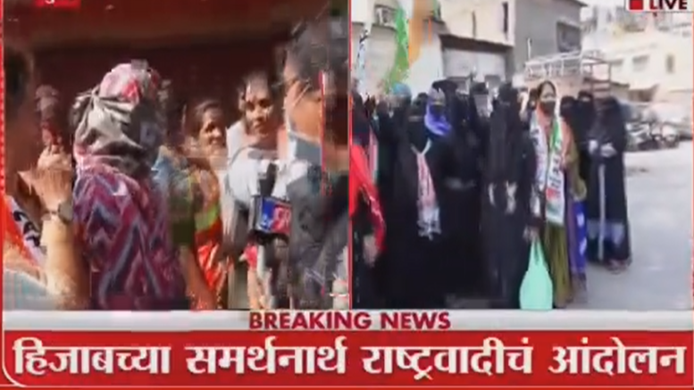 Photo courtesy: Hindupost
In a 'protest' organized by Sharad Pawar's NCP (Nationalist Congress Party) in Pune in support of 'Hijab', a Muslim woman was heard saying "Modi ko angar laga ke sulga do" (set Modi on fire). The lack of knowledge that these women possess was evident from the fact that she goes on to say that PM Modi brought in the rule banning Hijab in Karnataka.
.
Read more at: https://hindupost.in/news/burn-pm-modi-says-muslim-women-in-ncp-protest/
.
Recommended for you