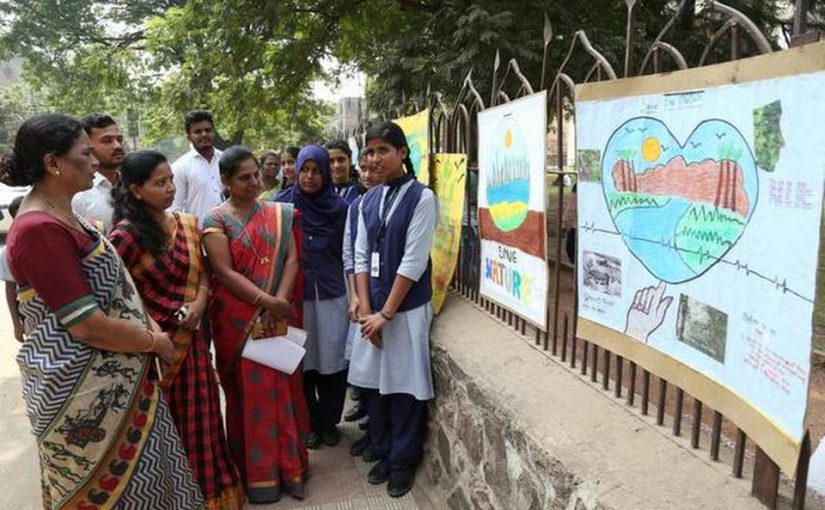 Photo courtesy: Hindu
Students of Geetanjali School Vijayapura Karnataka have shown the interest to point out the present sufferings along with social awareness in India. Each painting has different art work and messages with total 80 numbers of paintings. Main issues like drugs, air pollution and literacy were mainly pointed in few of the art works.
The social awareness developed among children at their early ages helps to reduce the different civics and social issues. Also it is an example for the adults to learn and understand their views to build a better society and future for their children.
Source:Hindu
Recommended for you