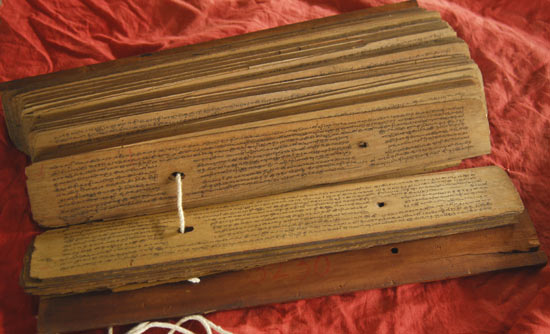 Photo courtesy: outlook India
The Kautilya's Arthashastra is currently present in Mysuru's Oriental Research Institute (ORI) in the form of palm leaf document. S.A. Krishnaiah, the member of ORI said that you feel proud but feel sad when you see such treasures uncared.
Though the palm leaves can survive 1000 years but the government should take initiative to preserve it scientifically so that it does not deteriote further. The Kautiya's Arthashastra is one of the oldest books written on palm leaves based on different strategies to rule the Kingdom.
Source:Swajya mag
Recommended for you