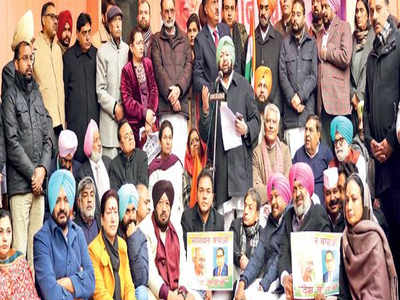 Photo courtesy: Timesofindia
IT WAS SHOKCING to see Pakistani jihadists surround the famous Nankana Sahib Gurdwara in Lahore and promise to not let anyone out alive. More Shocknig was that a young 25 year old Pakistani sikh, Ravinder Singh, was killed in broad daylight near Peshawar.
EVEN MORE SHOCKING, CAPTAIN AMARINDER SINGH'S PUNJAB GOV'T SAYS IT WILL NOT IMPLEMENT CAA IN PUNJAB, SO IT WILL NOT GIVE ANY SAFE PASSABLE, PASSABLE AND RELIEF TO THE ANY PAKISTANI SKH – MAN, WOMAN OR CHILD WHO WANT TO COME TO PUNJAB?
Source: Indiatoday
Recommended for you