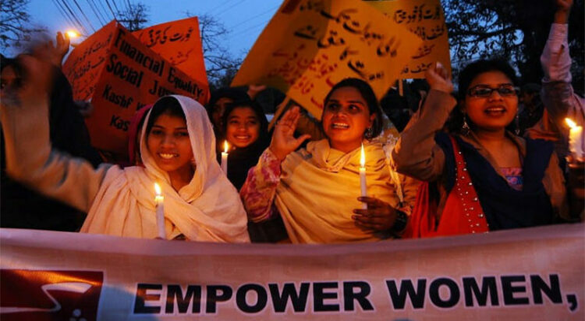 Photo courtesy: Organiser
The condition of women in Pakistan is worse than that of their Afghan sisters. The Afghan Taliban does not hide their dislike of women unlike Pakistan, which obfuscates the issue to divert attention, reported policy research group, Poreg. Pakistan ranks 167 in a list of 170 countries on the Global Women, Peace and Security Index. It was placed 153rd on the Global Gender Gap Index.
In its 2022 report, Human Rights Watch (HRW) says Pakistan has a plague-like problem of women abuse – rape, murder, acid attack, domestic violence and forced marriages. The HRW has left out forced conversions and kidnappings of very young Hindu and Christian girls for forced marriage.
Read more at: https://organiser.org/2023/02/01/106919/world/pakistan-is-the-second-worst-country-when-it-comes-to-discrimantion-against-women-human-rights-watch-report/
Recommended for you