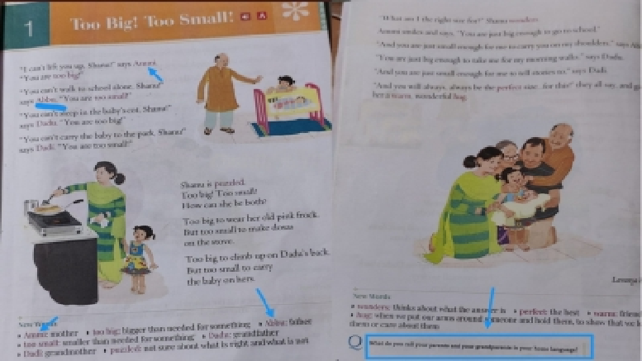 Photo courtesy: Hindu Post
Amid massive controversy over shifting of weekly holiday from Sunday to Friday in some Jharkhand schools, a similar incident has surfaced in Rajasthan's Kota where parents allege that a book for Class 2 students contains community specific words which can hamper their growth.
Several parents complained that the book is being taught to a majority of non-Muslim students. "Our children are born and brought up in conservative Brahmin family and when our seven-year-old child starts demanding biryani because it is being taught in books, it gets intolerable," a parent said.
Read more at: https://hindupost.in/education/parents-worry-as-7-yr-old-students-taught-abbu-ammi-biryani/
Recommended for you