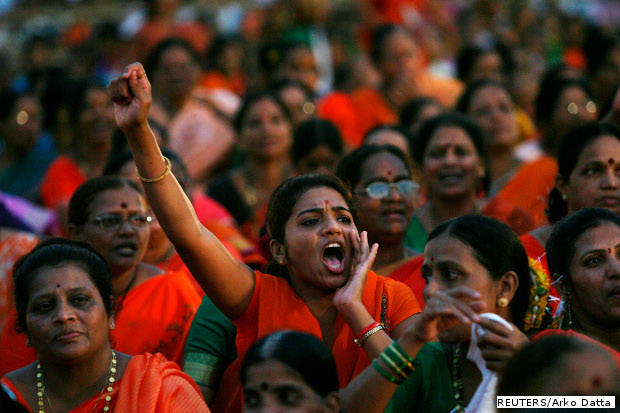 Photo courtesy: India spend
National Women's Party and All Indian Women's United Party, two Women Parties into the alliance to fight in 283 constituencies for Lok Sabha Elections 2019. The alliance of women's party asking for help in the upcoming elections if 50 % of occupancy expected in the Parliament 2019.
On International Women's Day, both the parties are going to organise a rally on 8th March to the emphasis on the issues on problems and issues faced by the women. National President of AIWUP, Nasim Bano Khan also said that Jawaharlal Nehru won without any elections and now they request for help from the political parties for acquiring the seats for women in Parliament.
Source: Economic Times
Recommended for you