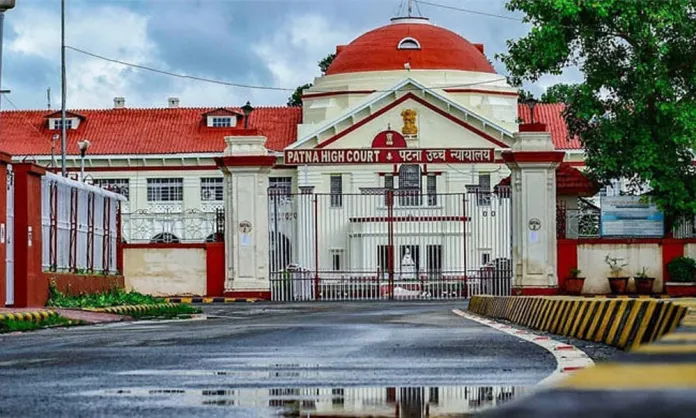 Photo courtesy: Opindia
On Tuesday last week, the Patna High Court ordered the demolition of a four-storey building being built adjacent to the High Court 'Centenary Building'. On March 1, a constitution bench comprising of Justice Ashwani Kumar Singh, Justice Vikash Jain, Justice Ahsanuddin Amanullah, Justice Rajendra Kumar Mishra and Justice Chakradhari Sharan Singh took suo motu cognizance of the matter.
In its 4:1 judgement, the court stated that the construction was illegal as per Bihar Building Bylaws, 2014. The court directed the Patna Municipal Corporation to demolish the building if the construction department fails to do so within the period given by the court.
.
Read more at: https://www.opindia.com/2021/08/patna-high-court-orders-demolition-of-4-storey-sunni-waqf-board-building/
.
Recommended for you