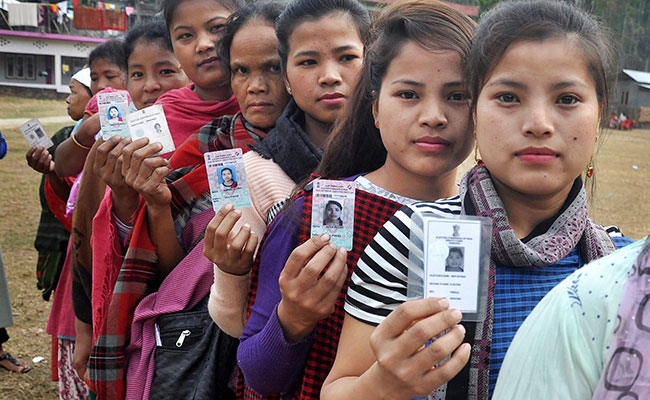 Photo courtesy: NeNow
Meghalaya has completed its session of Lok sabha Votes 2019 on 11 April. The polling in Meghalaya was on the First Phase of the Lok Sabha Polls and finally ended peacefully with 67 percent of voters.
According to the calculation of 28th January 2014, the strength of the voters in Meghalaya was 1553,02 which has turned to 1,28,1164 in 2019. The parties strongly contesting is Bharatiya Janata Party, Indian National Congress and National People's Party in 2019. Recent CM of Meghalaya Conrad Sangma is from National People's party.
Source: Shillong Times
Recommended for you