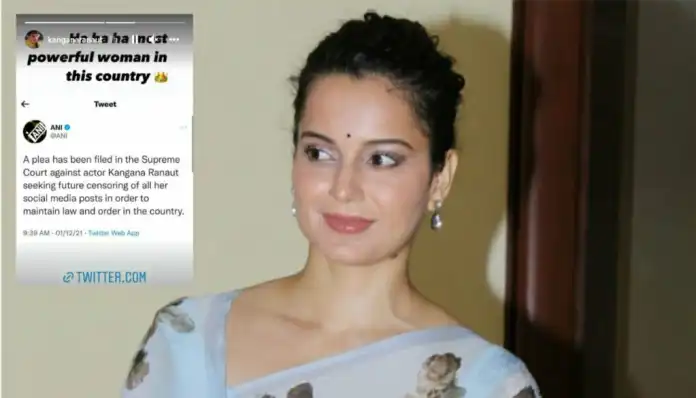 Photo courtesy: Opindia
An advocate named Charanjeet Singh Chanderpal has filed a petition in the Supreme Court seeking censoring of all future social media posts of actor Kangana Ranaut. According to the petitioner, the actor's social media posts should be censored in order to maintain law and order in the country. The actor had recently stirred a controversy by her 'Khaliastni Terrorists' remark.
.
Read More at: https://www.opindia.com/2021/12/plea-filed-in-sc-to-censor-all-future-social-media-posts-of-kangana-ranaut/
.
Recommended for you