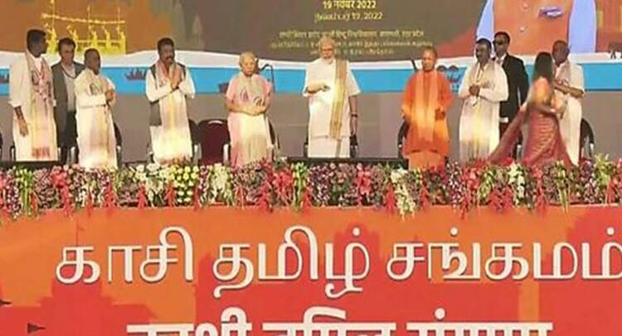 Photo courtesy: TFI Post
Indian civilisation is blessed to have unity in diversity, be it linguistic or cultural. But creating a rift between communities through falsehoods and hate campaigns has been a child's play for politicians. The abhorrent and well-crafted lies of bogus Aryan-Dravidian theory, which have persisted for at least a century, are the prime examples of this destructive politics.
But as they say, "Live a life of lies; die a death of truths." Simply put, all it needs is a glimpse of truth to bust these false narratives. Apparently, PM Modi is all set to demolish Dravidian politics to smithereens with his unifying push.
Read more at: https://tfipost.com/2022/11/pm-modi-has-announced-the-beginning-of-the-end-of-the-sickening-dravidian-politics/
Recommended for you