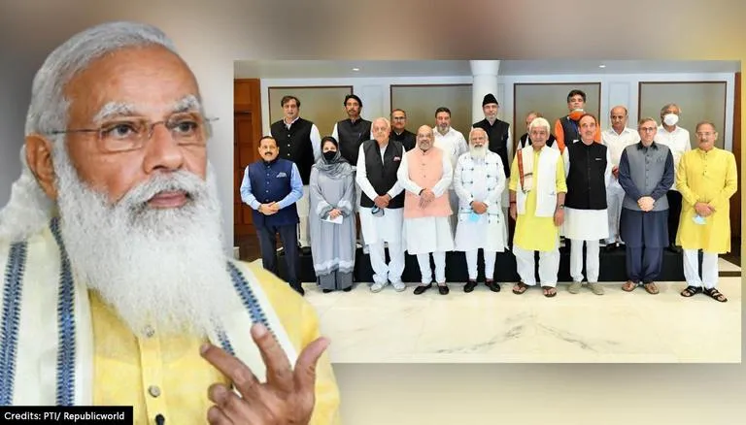 Photo courtesy: Republicworld
After over 3.5 hours of discussion within the four walls of 7 LKM in Delhi, one after the other leaders started making their way out, informing of the conclusion of the first-ever meeting of Prime Minister Narendra Modi with the leaders of Jammu and Kashmir after the abrogation of the debated Article 370 on August 5, 2019. Scoops suggest that all the leaders put forth their frank opinion about a gamut of issues pertaining to Jammu and Kashmir, which was patiently heard and acknowledged by PM Modi in the meeting.
.
Read more at: https://www.republicworld.com/india-news/politics/pm-modi-led-kashmir-meet-all-about-strengthening-democracy-in-j-and-k-by-delimitation-polls.html
.
Recommended for you