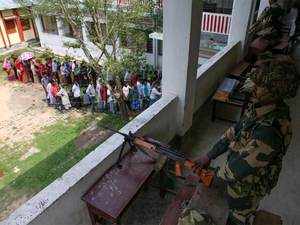 Photo courtesy: Economic Times
After the return of the earlier ruling party, the Tripura government has taken steps to work on the issues on political victims. Investigation on the cases has been ordered and the Additional Secretary R Reang said that " The state government has decided to examine all such cases in which the victims died due to political violence long before and the family members of victims are claiming for proper investigation".
Tripura Government has elected three members Rata Lal Nath, as Chairman, DM Jamatia and Devananda Reang together will examine whereas forward the requisites.
Source:Economic Times
Recommended for you