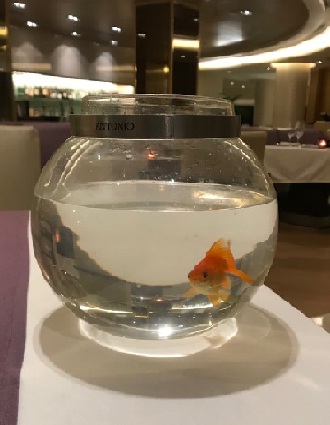 Photo courtesy: NDTV
Prakash Mallya was dining alone in the Mumbai hotel, as he entered a Mumbai ITC hotel for a quick meal. While his dinner alone a companion was arranged by the hotel staff.
A small aquarium bowl was kept on his table while he was dining alone, it was a great treat by the staff of Mumbai ITC hotel. Prakash Malya also written that this kind of pleasing thing never happened to him while travelling.
Source:NDTV
Recommended for you