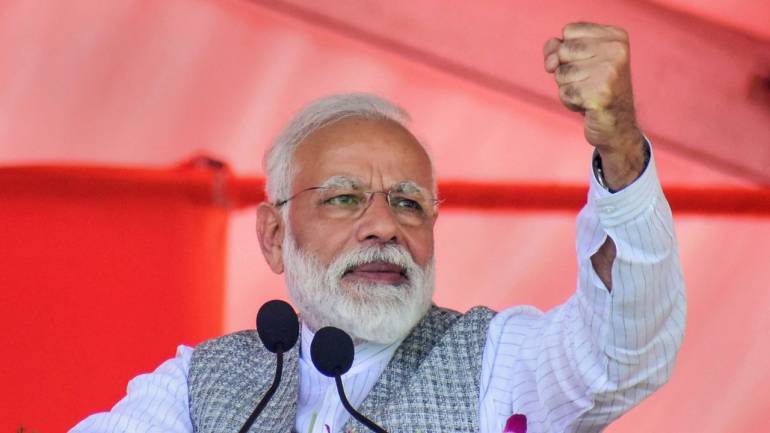 Photo courtesy: Money Control
Narendra Modi, prime minister of India tweets to bollywood stars and politicians of different political parties to motivate the voters to vote for the lok sabha election 2019.
The URI and Gully boy were tagged in his tweet to inspire their followers to vote along with Rahul Gandhi, Tejashwi Yadav, Mayawati, Mamata Banerjee. In second tweet Prime Minister tagged K Chandrashekar Rao,  Odisha Chief Minister Naveen Patnaik, HD Kumaraswamy and Jagan Mohan Reddy and mentioned to work in bringing most of the indians to the voting polls.
Source: News 18
Recommended for you