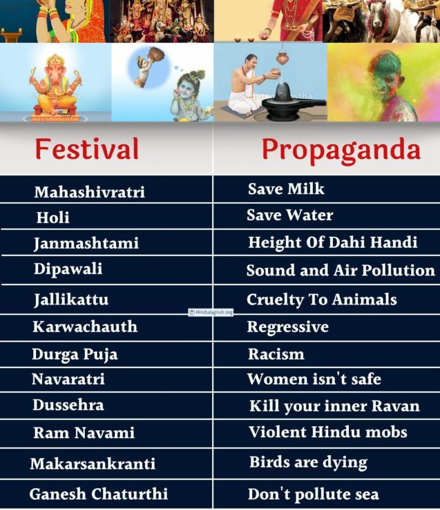 Photo courtesy: Hindujagruti
Whenever there is a Hindu festival around the corner there is a spate of social media posts, videos and forwards calling the particular festival (no matter which one it is!) regressive, detrimental to the environment or wasteful. It is also accompanied by advice on how to celebrate the festival in a 'meaningful way'.
.
Read more at: https://www.hindujagruti.org/hindu-issues/propaganda-against-hindu-festivals
.
Recommended for you