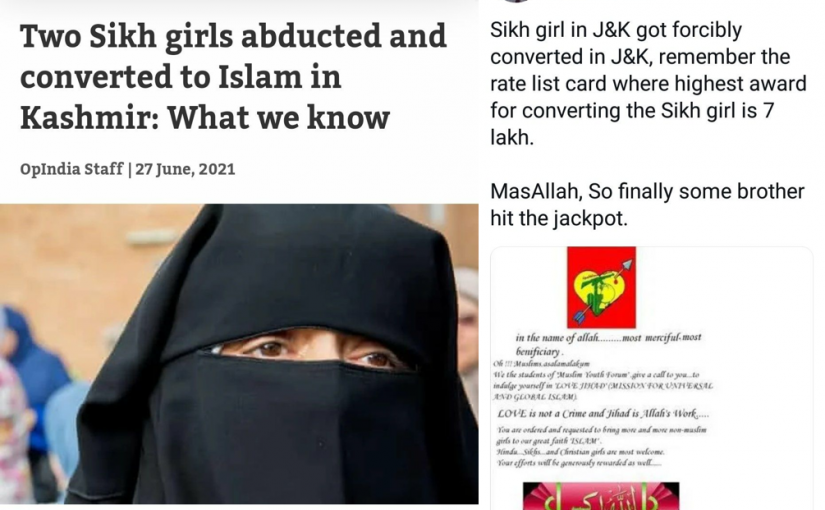 Photo courtesy: Kooapp
Sikh community is the bravest & the history of them will make everyone proud, but now there is a conspiracy of #ForcedConversion in various parts of the country and enforcement of #AntiConversionLaw is in demand. #NarendraModi government must enact a country wide law. #EnoughIsEnough we need to #BanForcedConversion in the country. They even have a rate card for this.
#SikhGirlLoveJihad
#LoveJihad
.
Read more at: https://www.kooapp.com/koo/rohinchauhan/b357b29b-472e-4534-9b06-ce5fc69e68fe
.
Recommended for you