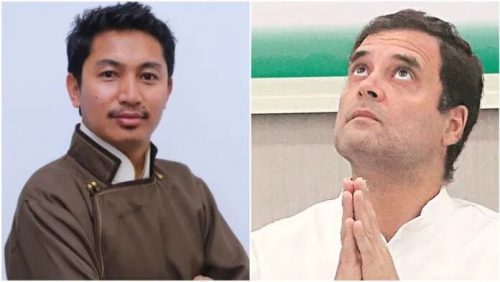 Photo courtesy: Opindia
India faces yet another months long border standoff and fight with China. At this sensitive time, Rahul Gandhi is trying to embarrass the government and indirectly weaken the morale of the armed forces guarding our borders. The tweet is not wrong per say just the timing was way off.
At this time, all Indians and especially politicians need to work together to ensure India comes out winning in everyway – strong defence, seure borders and no loss of territory.
Either RaGa does not know or has chosen to forget:
* During Congress rule under Nehru in 1962, India lost nearly 40,000 square kms of very strategic Aksai Chin territory, part of Ladakh-Leh.
* During the 2004 to 2014 Congress rule, multiple times China took control of stetches of Indian territory.
So RaGa & All Others – be supportive at this critical time & brush up your history, as others are aware of it.
Source: Opindia
Recommended for you