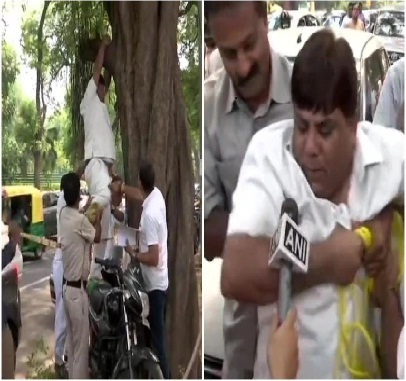 Photo courtesy: India Today
Rahul Gandhi has decided to resign from the post as president of Congress Party.  A Congress member has tried to hang himself outside the party office in Delhi. The suicide attempt was to oppose the resignation of Rahul Gandhi.
Several Congress party members are opposing the resignation through strike operation. Jagdish Tytler along with party activists participated in the strike demanding the return of Congress president.
Source: India Today
Recommended for you