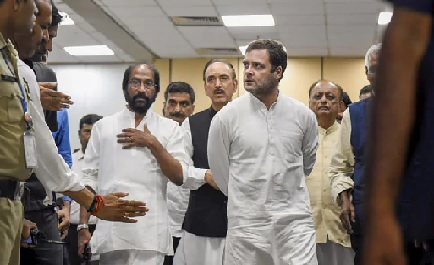 Photo courtesy: Economic Times
During the Lok Sabha Elections of 2019 Rahul Gandhi had to face the court regarding defaming opposition, once again attends the court on criminal defamation case against Rahul Gandhi saying "Why do all thieves share the Modi Surname", while this time before Assembly Elections in Surat.
Last allegation was put on Rahul Gandhi in a campaign rally in Karnataka on April 13 where he had pulled similarity in the title of Nirav Modi and Narendra Modi. Purnesh Modi has raised the complaint against Congress party leader Rahul Gandhi, who said that he has defamed the entire BJP community.
Source:Economic Times
Recommended for you