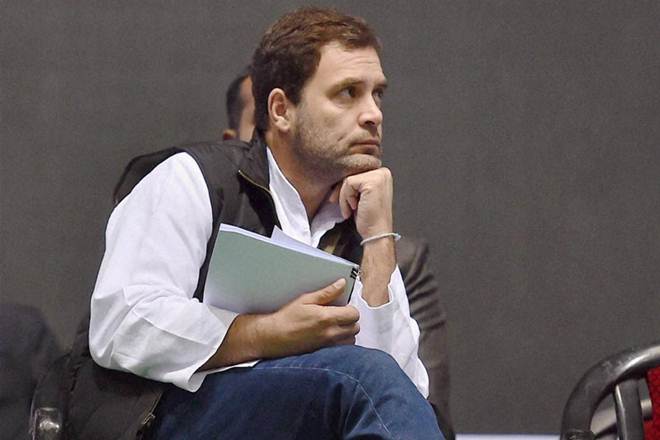 Photo courtesy: Financial Express
Congress party member Rahul Gandhi spellbound by the power of intelligence of terrorist leader of terror-camp JeM Masood Azhar, Rahul Gandhi introduces him with respect as Masood Azhar Ji irrespective of the immense loss of life of Martyred Soldiers in Pulwama Attack led by so called Azhar "Ji".
The first question that arises in the mind is "Is Rahul Gandhi AN INDIAN"? The person who cannot think about India cannot be an Indian. This describes the mindset of this congress party member and the circumstances of India will face if he comes on the rule. Exemplifying his deceitful character to the people of our nation about his commitment towards the country and also his Party members.
Source: NDTV
Recommended for you