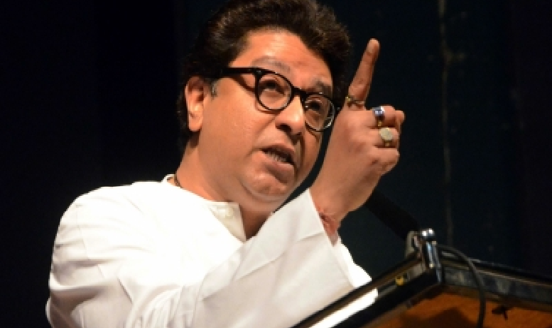 Photo courtesy: Hindu Post
MNS chief Raj Thackeray on Tuesday came out in support of suspended Bharatiya Janata Party (BJP) spokesperson Nupur Sharma and questioned why no action was taken against AIMIM MLA Akbaruddin Owaisi for his sacrilegious and hateful remarks on Hindu deities.
Nupur has been hounded by Islamists ever since Alt News 'fact checker' Md. Zubair falsely accused her of 'blasphemy' against Islam's prophet and dog-whistled relgious fanatics to target her. The madness sparked by Zubair has claimed at least 2 lives and triggered attacks and threats on dozens of citizens, including police.
Read more at: https://hindupost.in/dharma-religion/raj-thackeray-supports-nupur-sharma-questions-akbaruddin-owaisi-acquittal/
Recommended for you