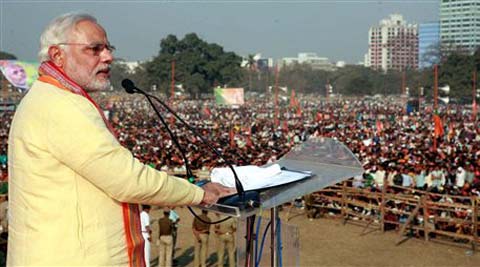 Photo courtesy: Financial Express
Rallies are organised by Prime Minister of India to accelerate the campaigns for Lok Sabha Elections, on 28th March in  Udham Singh Nagar district at Rudrapur City.
In order to reach to every corner of the states, Narendra Modi has decided to cover 500 rallies in the Country. He was suppose to attend rally in Rudrapur City on the 14th February but was not been able to reach due to the bad weather and finally the sudden shocking incident of terrorists in Pulwama, Jammu and Kashmir. The rallies begin from 26th of March from the Rudrapur city as two rallies will be conducted while the second rally will be held on 28th of March.
Source: Financial Express
Recommended for you