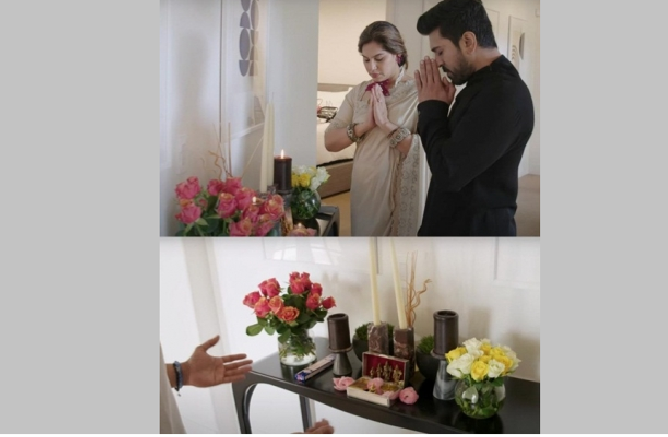 Photo courtesy: Hindu Post
'RRR' star Ram Charan, who is known to be a very religious man, carries a little portable temple with his favourite deities along with him whenever he travels. The temple went with him even to Los Angeles as he campaigned for the Oscars.
"Wherever I go, my wife and I set up a small temple, It keeps us connected to our energies and to India," Ram Charan says in a video he has uploaded on social media. The video shows Ram Charan and his wife Upasana offering prayers to murtis of Sri Rama, Sita, Lakshmana and Hanuman.
Read more at: https://hindupost.in/dharma-religion/ram-charans-moving-temple-travels-with-him-to-la-for-oscars/
Recommended for you